Contact Us
Please contact us for more information or to share your ticket. We are unsure where this might end but if it results in refunds for all illegal citations, you will want to be kept informed.
N: Leander Richmond
E: leander@ttnae.com
P: 734-516-7550
Turn Here!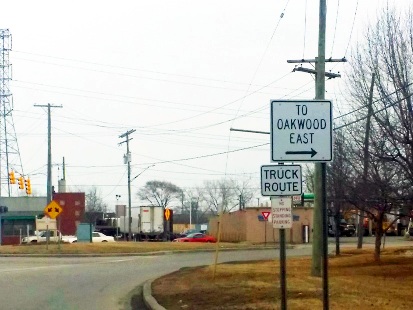 See This! Oops, too late. You get a ticket!

The signs posted by Melvindale Police are not only incorrect signs but they were not properly posted. That is, assuming that you can properly post an improper sign. The signs should give warning and allow a person to avoid the violation. These are not my words but the words of the "Michigan Manual for Uniform Traffic Control Devices".
As you can see in the two pictures above, there truck route signs that lead you directly into the violation area. Is that entrapment???